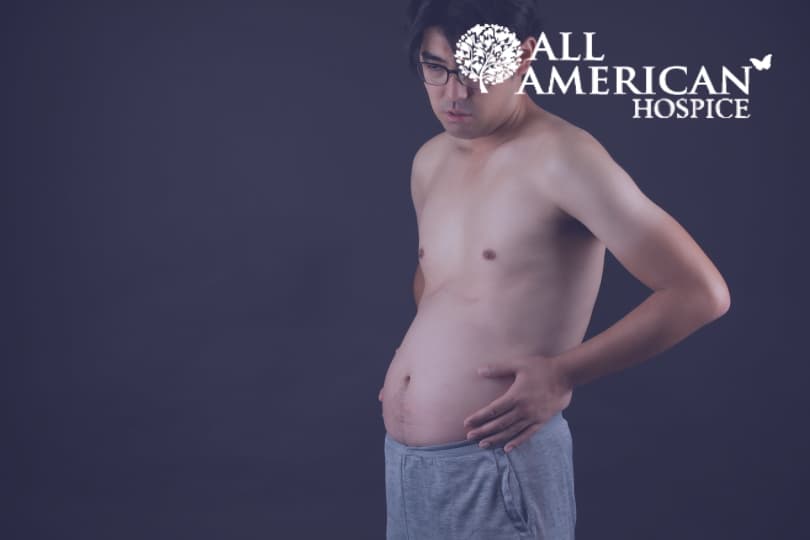 Death from bowel obstruction is a very real and very dangerous thing. In the US, bowel obstruction death rates hover around 30,000 people a year. It is caused by an obstruction in your intestines that doesn't allow all the waste to exit your body. This waste then lingers, resulting in many symptoms. Let's first take a look at male and female bowel obstruction symptoms:
Abdominal pain that is crampy and inconsistent
Lack of hunger
Vomiting
Constipation or difficulty passing gas
Abdominal bloating
If you have many of those, be on your guard. While these by themselves don't result in a dead bowel prognosis, they can lead to it.
Let Us Start Taking Care of You
Understanding Dead Bowels
If you're confused about the meaning of dead bowels, we'll clear that up now. Dead bowels result from a lack of blood supply to the intestines. This can be caused by complete or partial blockage of an artery or other blood vessel, as well as from low blood pressure resulting in decreased blood flow.
Because of the drop in circulation, digestive system cells aren't getting adequate oxygen. A lack of blood supply to the intestines can cause tissue damage and even death in extreme circumstances. So if you're wondering if you can die from bowel obstruction, now you know.
The symptoms of dead bowels are similar, but they involve bleeding, pain, and nausea while passing stool. And yes, you can have a bowel obstruction and still poop. In fact, you can have loose stool and still be obstructed.
Surgical Remedies For Obstructed Bowels
Whether it be a partial or complete blockage, surgery is often the go-to solution. With surgery, the aim is to remove the blockage as well as any dead tissue in the surrounding areas of your intestine. This is a serious surgery and can take a long time to recover from. Healing after bowel obstruction surgery depends entirely on the seriousness of the surgery, as well as your physical condition and whether you have any other related issues, like colon cancer.
Recovery can take anywhere from weeks to months, during which your condition will be monitored by your medical team. This is because although bowel obstruction surgery can boost your survival rates, you're not out of the woods yet. Depending on how quickly you got the surgery done, your chances of survival will change. The more you delay getting the procedure done, the higher your chances of not making it. So, please, do not think about toughing it out.

Let Us Start Taking Care of You
What Are Twisted Bowels?
Twisted bowels are another cause of intestinal obstruction. Also known as volvulus, it is a condition where the colon or intestine twists. Obstructions caused by the twisting might cut off blood circulation to parts of the digestive tract. Volvulus is a surgical emergency. When gut tissue is deprived of blood supply, tissue death sets in unless the condition is treated.
Twisted bowel surgery involves either straightening out the intestine or removing the parts that have twisted and then connecting the ends. Often, during surgery, surgeons will find that your appendix might shift to another location. In this instance, your appendix might need to be removed as well.
Like regular intestinal obstruction, twisted bowels need to be treated quickly to avoid fatality.
Get Checked For It
Don't ask the question, "how long can you live with a bowel obstruction?" Instead, look for places where you can receive quality treatment. Do not take this condition lightly. If you display one or more symptoms of intestinal obstruction, get yourself checked up. You owe it to your friends and family.
Keep an eye on the All American Hospice blog for more information about medical conditions — and if you or a loved one need caregiving services, give us a call.