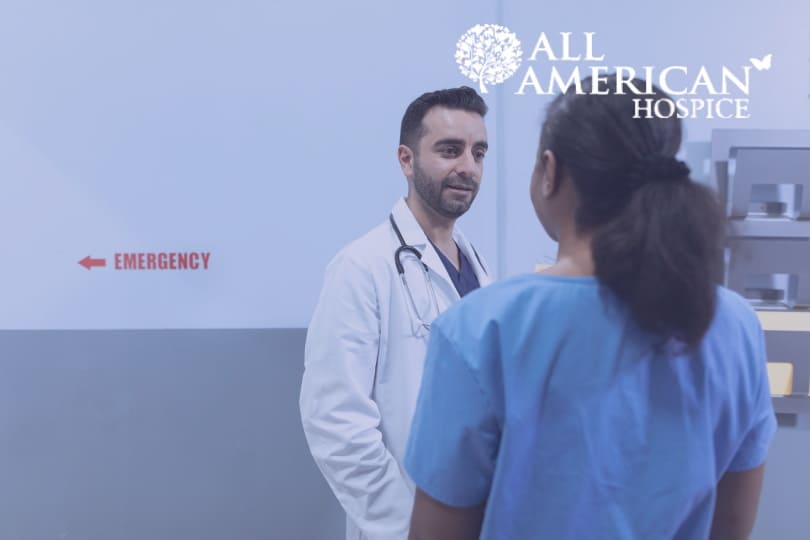 Hospices provide specific care for patients with a terminal illness with a life expectancy of six months or less if the disease is allowed to run its course naturally. This is based on a multidisciplinary approach that addresses the physical, emotional, and spiritual requirements of the patient.
There are still many misconceptions about hospice care with people having questions like, "can you be in a hospice for years?" In the last few years, millions of patients and their families have experienced the benefits of hospice care.
In this guide, we will look in-depth at some of the facts that a hospice does not tell you.
Let Us Start Taking Care of You
What I Wish I Knew About Hospices
The following are some of the factors I wish I had known about hospices beforehand:
Hospice care does not mean losing hope
In many people's minds, going to a hospice is a sign that they've given up on life. When we stop battling, it means we've given up, and that's not what we want. Going into a hospice, on the other hand, is not giving up. When you allow yourself and your loved ones to take a break from hospital visits and grueling curative treatments, you are empowering yourself and your loved ones. With hospice care, patients can live as comfortably and peacefully as possible while still receiving the highest level of care.
A hospice is not a physical location
Many people believe that a hospice is a place you must move to if you choose to receive services. However, this is not true. Hospice care can be delivered in a variety of settings, including your own home or a nursing facility. Patients using hospice services are more likely to remain in their homes while receiving hospice care.
Hospices are not as expensive as it's portrayed
It's a frequent misunderstanding that receiving hospice care will be incredibly expensive for you and your loved ones. The truth, however, is quite different. If you need to go to a hospice, you won't have to pay anything out of pocket. Almost all health insurance plans, including Medicare, Medicaid, and the VA's benefits, will pay the cost.
In addition to the expense of nurse visits, this also includes the cost of medicines and medical supplies.
Morphine is not immediately administered to the patient
A hospice's mission is to provide pain relief and a high level of comfort to those who are terminally ill. Even though morphine and other painkillers can be used to control pain and symptoms, not all individuals will require them.
Going to a hospice does not speed up death
A hospice does not speed up death or assist patients to die. Receiving hospice care has been shown to increase a patient's overall life expectancy. The goal of hospice care is to alleviate the symptoms of a patient's terminal disease as much as possible. Shortness of breath and restlessness are alleviated, and the patient feels more at ease because of this treatment.
You do not give up control when choosing hospice
When you choose hospice, you (or your power of attorney) are always in charge of your medical decisions. A hospice is there to help you take the wheel; you're in control. It's your decision whether or not you want to continue receiving hospice care. It's up to you if you want to return to hospice care at a later date.
In a hospice, you will not be told what to do. You tell the hospice what you want and what your expectations are for your care. You will not be compelled to take any medications you don't want to take. Throughout your treatment, the hospice team will work with you to ensure that your preferences are respected.
Hospice care comes to an end after six months
A hospice isn't just for the end of a patient's life, as many people believe. Although hospice care is often reserved for patients with a six-month or shorter life expectancy, many people are in a hospice for far longer than that.
Hospice patients are re-evaluated frequently throughout their stay. Patients can receive hospice care indefinitely as long as they meet Medicare's eligibility requirements.
You don't have to give up your doctor
When you are accepted by a hospice, you are not required to quit seeing your primary care physician (PCP). Your primary care physician (PCP) is an integral member of the hospice care team. Your physician and the hospice team will work together to keep each other informed of any changes in your condition or treatment plan.
Going into a hospice does not require the signing of a DNR
Do-not-resuscitate (DNR) orders are one of the numerous legal documents people utilize when creating their advanced healthcare directive. If your heart stops beating or your breathing stops, but you have signed a DNR form, it means you do not wish to be resuscitated by cardiopulmonary resuscitation (CPR). A DNR order is not required for hospice treatment, although many patients choose to have one in place.
The main objective of a hospice is to make the patient as comfortable as possible while allowing them to remain in charge of their care. Patients are never forced to make decisions.
A hospice is not only for people with terminal cancer
Non-cancer diseases account for the majority of hospice patients. Hospice patients with cancer as their major diagnosis make up just a small portion of all patients.
Heart illness, dementia, lung disease, and stroke or coma were among the most prevalent non-cancer diagnoses in hospice. When it comes to handling cancer symptoms, hospice nurses and other caretakers excel. However, they can also handle the symptoms of many other types of chronic illnesses.
Let Us Start Taking Care of You
Negatives of hospice care
Although hospice care has many benefits, the following are some of the drawbacks of hospice care.
Some diagnostic tests may be denied to patients
When a patient is admitted to hospice care, the cost of any tests ordered by the attending physician becomes the responsibility of the agency providing services. Due to the high cost of these diagnostics, it is fairly common for the attending agency to refuse them. However, it doesn't mean that a patient is denied access to this type of care, but that the family may be forced to pay extra out-of-pocket.
Hospice care is only available to patients who meet certain criteria
For someone to be eligible for hospice care, two doctors must certify that the patient has life-altering diseases that will likely lead to death within six months. It's important to keep in mind that this diagnosis is only a guess. There is no scientific method for determining how long a person's current medical condition will last.
Some hospice organizations fail to provide patients with the level of care they deserve
There were more than 20,000 inspection records of hospice services in the United States evaluated by Kaiser Health News in 2017. They found that those who are dying at home often suffer from neglect and miss out on vital care. According to state officials, 3,200 complaints were lodged between 2012 and 2016, with inspectors finding faults in more than 750 government entities. More than half of them were cited for failing to show up for appointments or receive other services they had been promised.
In July 2019, the Office of Inspector General of the U.S. Department of Health and Human Services revealed that 87% of the operational hospice providers had violated at least one Medicare safety regulation over the last five years. During that time, the number of serious complaints against providers tripled.
It's a method of care that aims to keep patients out of the hospital
Hospice treatment covered by Medicare does permit in-patient hospital stays to treat symptoms. According to the current statutes, the criteria for admission and the coverage available for specific treatments are sometimes insufficiently defined. As a result, even if a patient's comfort demands long-term hospitalization, this caregiving effort discourages it.
Due to the widening disparity between nonprofit and for-profit providers, many of the decisions about this disadvantage are based on the location of the provider. More frequently than not, this problem occurs in the southern states of the United States.
For some families, in-home hospice care is not an option
In most cases, hospice care is provided in the house by a member of the patient's family. Respite care can be provided by nurses and volunteers, but it is typically the responsibility of the patient's loved ones to give the daily care required. Bathing, medication management, and other approved therapy are included. If no one in the family can physically or emotionally take on this responsibility, an in-patient hospice is the next best option.
A few in-patient hospice centers limit admission to those who are expected to live no more than two to four weeks. Patients with a six-month or shorter prognosis can begin home hospice care. Many families find themselves in a stressful situation because of the service void.
Your participation in clinical trials is prohibited
Hospice patients are not allowed to engage in clinical trials or experimental treatments unless there are exceptional reasons. Most government programs do not cover the cost of these services because they are considered life-prolonging. This drawback also applies to nasogastric needs, such as feeding tubes, as these methods also extend a person's lifespan.
Hospice care does not completely take fear and anxiety out of the picture
A frightening prospect is taking care of a loved one at home. You must manage medications, medical supplies, and other requirements. For some people, caring for others is a natural part of their personality, but for others, it's not clear if they have the emotional power and endurance to do so for a prolonged period.
There will still be fear of death, even if you are taught how to administer medication and perform other chores by trained experts. The fear of dying and the unknown after death can never be completely eradicated by anything in this life. Those who take on the task may feel completely overwhelmed.
Learn more about hospice care
To learn more about hospice care and whether or not it's suited for you or a loved one, feel free to contact myallamericanhospice.com at any time. We will be pleased to answer any questions you may have concerning the services that we provide.
A hospice isn't required just because you call. The right time may come at a later date. It will be easier to make an educated decision later on if you call now rather than later.