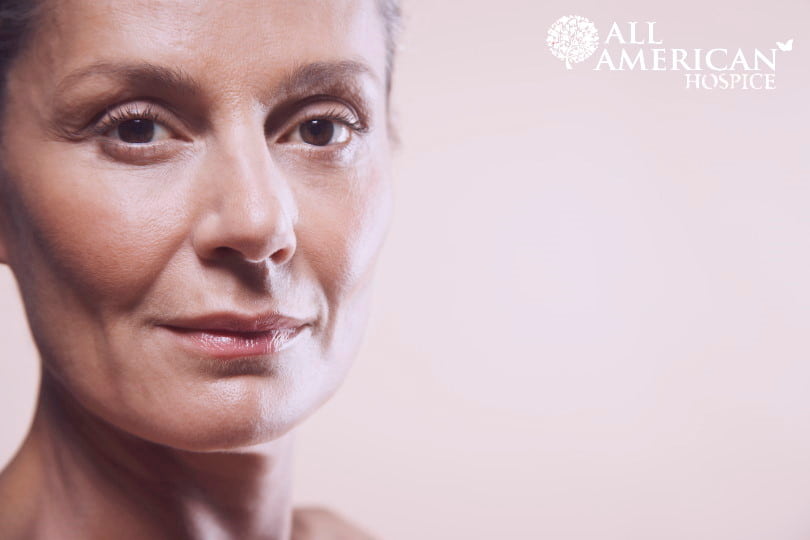 Stage 4 Breast Cancer: Prognoses and Solutions
Breast cancer cases have doubled in the last 20 years. Women die more often from this disease than all other cancers. Cancers develop inside our bodies, from our own cells that have mutated for some reason. Scientists all over the world have been fighting over the cause of cancer for decades and have come to the conclusion that the disease's destructive mechanisms are triggered by not one but many factors.
Four Stages of the Disease
There are 4 breast cancer stages. Stage 1 breast cancer is a single tumor up to 2 cm in size, which has no regional metastases. They are located in lymph nodes, in close proximity to the affected organ – in the armpit fossa. Can you die from stage 1 breast cancer? Highly unlikely! For first stage breast cancer, survival rate averages 95% and reaches 100% in some developed European countries. Those numbers also answer the "which cancer is the most curable" question. The most important thing here is to contact a specialist after noticing the first signs of the disease.
Stage 2 breast cancer is a small tumor, up to 2 cm or slightly larger, but often with single metastasis in the armpit fossa. The more cancer that is in the body, the more actively its harmful cells travel through the body. If stage one and stage zero are considered to be almost safe and can be easily cured, then from stage two onwards, the treatment will differ in its intensity and the measures used. At this stage, the probability of positive treatment is 60-70%. The main priority is timeliness and the use of progressive treatment methods. In the case of remote metastases being present, the situation and treatment can slightly aggravate the effectiveness of progress.
Stage 3 breast cancer is more varied. It could be a small tumor that doesn't reach 3-4 cm but has multiple metastases in its armpit fossa. In some forms, the whole breast is affected, and the cancer doesn't palpate. The main indicator of the disease at this stage is the significant weight loss of a woman. At this stage, even common colds, which usually cause complications, can be quite dangerous. The least favorable prognosis is at stage 3B. Here, it is recommended to conduct regular contrast MRIs and be urgently followed up with professional treatment.
The fourth stage is the final one. In this stage, cancer cells damage the whole body, spreading not only to the surrounding organs but also to distant ones. This stage is considered to be the most difficult and problematic. It is usually treated with painkillers and palliative therapy.
Stage 4 breast cancer survival rate is not so high despite all medical specialists' efforts. For stage 4 breast cancer, the five-year survival rate is only a few percent. Much also depends on the age of the patient, their concomitant diseases, and the aggressiveness of the cancer. In the case of breast cancer that is both fertile and shell-shaped, the five-year survival rate does not exceed 10%.
However, this is not an indication that treatment in the 4th stage of breast cancer is not necessary at all. Unfortunately, few people manage to get rid of the disease entirely, but it is quite possible to stop the spread of cancer cells. So, the patient can extend his life and make it quality and enjoyable. Treatment at this stage can only be surgical.

Contact Us for a Free Consultation
Clinical Manifestations of Stage 4
The main classification signs of breast cancer stage 4 are its spread to remote organs or lymph nodes. The size of the tumor at this stage is no longer important; moreover, it may no longer be detected at the primary site.
It is the metastases that most often develop in the liver, lungs, and bones that give information about the development of the oncological process. They are painful and cause vivid symptoms. Metastases in the liver give jaundice and increase abdominal size. Metastases in the lungs give shortness of breath, and in the bones – severe pain and frequent fractures.
By stage four, the patient suffers from:

severe intoxication;
increases in body temperature;
excessive weakness, sweating;
nausea and vomiting;
severe weight loss.
Typical effects for the last stage of breast cancer are:
Blood metastasis– If, at the initial stages of cancer cell, proliferation occurs through the lymphatic system, by the 4th stage this path is completely passed, and metastases through the chest duct begin to move through the blood vessels.
The formation of remote foci in other organs- Initially, cancer affects only the tissues in which it is formed, gradually capturing the surrounding areas. At the last stage, it gives way to daughter tumors in different organs. Depending on how fast does breast cancer grow, and on the type of tumor, the development of the fourth stage may take from several weeks to several years.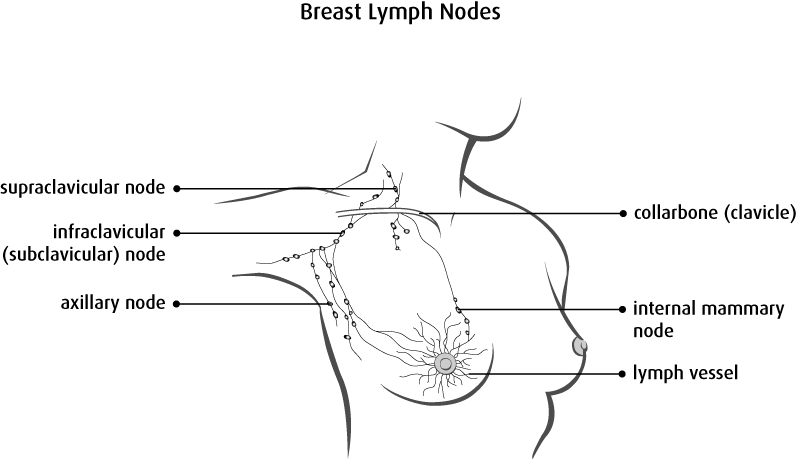 Stage 4 Breast Cancer Prognosis
Is stage 4 breast cancer a death sentence? It's hardly appropriate to phrase the question this way. Treatment at this stage is extremely difficult; it's a fact. As well as the fact that patients after the diagnosis of stage 4 breast cancer with properly selected and ongoing therapy can live years. It should be noted that even in such a complicated situation, there may be different options for breast cancer treatment by stage 4.
There are many patients with single bone metastases, who, when receiving adequate hormonal and local radiation therapy, successfully combat their disease. Patients with metastases in the liver, lungs, and especially the brain find themselves in a more difficult position. But even here, it's not so clear. Recent advances in oncology have extended the lives of the heaviest patients.
Stages of Treatment
The scheme of breast cancer treatment at stage 4 is determined by a number of factors:

Metastases localization- Recall that tumor cells at this stage can be anywhere – most often, it is the bones, lungs, liver, and brain.
Which therapeutic options have been used before
What stage the cancer was detected and whether it was treated at all
Breast cancer in stage 4 cannot be completely cured, but it can significantly alleviate the patient's condition and extend their life. Treatment at this stage is life-long and includes systemic medication (hormonotherapy, chemotherapy, and targeting therapy in various combinations) and less often – local therapy (surgery and radiation therapy).

A positive result of cancer treatment of stage 4 is considered to be a reduction in the size or slowdown of the tumor growth, softening of oncological symptoms, and in the future – prolongation of the patient's life. So, if you're asking yourself a question "can you live 20 years with breast cancer?" – well, it is possible if you receive the right treatment.
Chemotherapy
Chemotherapy, as part of the systemic therapy of stage 4 breast cancer, is used in women with hormone-negative tumors. Cytotoxic drugs are injected intravenously or taken orally. The specific scheme of chemotherapy is determined by the type and size of the tumor, receptor status, the degree of involvement in the pathological process of lymph nodes.
Chemicals are taken in short courses with breaks of several weeks between them in order to give normal cells time for recovery. Physically and emotionally, this is not the best time in the patient's life, so it is more important than ever for their family to support them in every way possible. For maximum comfort and professional care, contact one of the All American Hospice centers. Oncology care professionals will maintain patient comfort, relieve pain, and take care of every aspect of their daily lives.

Let Us Start Taking Care of You
Hormonotherapy
For women with hormone-positive (estrogen- or progesterone-positive) cancer, the standard of treatment for stage 4 breast cancer is hormone therapy. Since hormonal therapy takes several months to have a truly measurable effect, at the 4th stage of breast cancer, when the patient has serious problems associated with metastasis (such as asphyxiation), treatment usually starts with chemotherapy.
Targeted Therapy
This method is considered more effective and safer than chemotherapy. It is used in women with HER2-positive cancer. The drugs have an accentuated effect on cancer cells without damaging normal tissues and thus have less pronounced side effects than chemotherapy.
Radiation Therapy
Radiation therapy tools that kill cancer cells and reduce tumor size are X-rays or any other type of radiation. Like surgery, radiation therapy can be used in the 4th stage of breast cancer as a local therapy method that destroys cancer cells within a certain area of the body and helps to prevent complications or alleviates the patient's condition.
Situations in which radiation therapy can be used are identical to those for surgery, with only one addition – this method helps prevent bone fractures when cancer cells spread into bone tissue. There are two types of radiation therapy:
external remote therapy, where the radiation source is located outside the body;
internal (brachytherapy), when the source of radiation is placed inside the body for a short time.
Surgery
Surgery is not a method of choice for breast cancer of the 4th stage, which has spread to remote organs. In some cases, it is used to slow down the metastasis of the tumor, or to alleviate symptoms of further development of the disease. Examples of situations where surgery is appropriate for stage 4 breast cancer:

When a tumor causes an open wound in the breast (or chest);
To eliminate point metastases in different parts of the body (e.g., the brain);
When a tumor or its metastases cause spinal cord compression;
To eliminate liver blockages;
To relieve the condition in severe pain.
Probability of Cancer Progression
How long the remission period can last (the time interval between surgical removal of the tumor and remote cancer recurrence) is one of the most frequently asked questions by patients with stage 4 breast cancer. The answer to this question depends on a number of factors that come in.
First, tumors may have a different tendency to grow. Slowly growing tumors mean longer remission and longer life expectancy. Second, age is important. In young patients, cancer tends to be more aggressive and resistant to treatment. Third, the localization of metastases plays an important role. Metastasis to bone or lymphatic tissue is a more prognostic option for treatment than lung, liver, and especially brain damage.
Another very important factor is the tumor's responsiveness to the therapy. In women with hormone-positive breast cancer, in which the tumor reacts well to hormone therapy, life expectancy can be 10-15 years, even taking into account the 4th stage of the disease. For comparison, the life expectancy of patients with metastatic triple-negative breast cancer is only one year.
What to Do If You Have Breast Cancer
When you learn about such an unpleasant diagnosis, the first thing to do is to avoid panic in any way. Try to pull yourself together. After that, be sure to look for an experienced doctor who will tell you what to do and how to proceed. Only an experienced doctor will be able to give you the right diagnosis, assess your overall condition, and be able to provide assistance that will lead to a positive result.
The main thing, in this case, is to see a professional doctor. Unfortunately, many countries have adopted a radical fight against this disease. Therefore, the question, whether it is possible to cure without surgery, the answer is a resounding "no." But in the USA, such treatment can be carried out much more gently. Clinics here offer to conduct surgery for breast cancer, but try to keep as much healthy tissue as possible. In addition, after surgery in such centers, you will certainly be offered plastic surgery to restore the breast.
So, if you or your loved one was diagnosed with breast cancer, even if it is stage 4, do not panic. Find a great oncologist, select the best treatment option, and start it immediately. With this approach, the probability of a positive outcome increases many times. Remember – even the worst and most difficult diagnosis can be a thing of the past if you start the right treatment on time and believe in the best outcome.