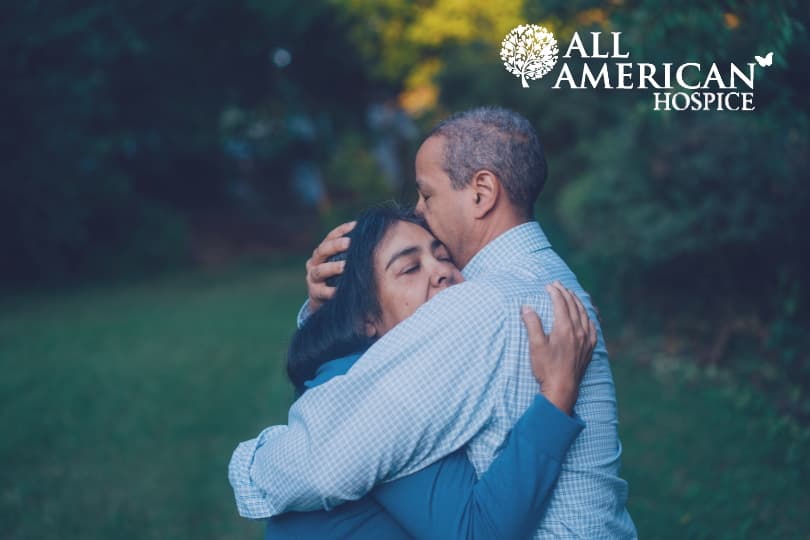 Thoughtful Gifts for Cancer Patients
Do you have a friend or a family member with cancer and are looking for ways to cheer them up? This article has listed some meaningful and helpful cancer patient gifts that you can give during therapy sessions and holidays.
Contact Us for a Free Consultation
A Gift for a Friend With Cancer
It's hard to hear a friend telling you that they have been diagnosed with cancer. The least we can do is to listen to them and ask how we can help. To show your support in their journey, we listed the following thoughtful gifts:
Scarf or Hat
Patients usually lose their hair during chemotherapy treatment, so a warm scarf or hat can cover their head, especially during cold seasons. It can also help them get to terms with their self-image. But remember that as a friend, don't focus on appearance. Instead, make them feel that they are loved without judgment.
Inspirational Books and Magazines
Cancer patients often stay at home resting or waiting for their doctor's appointments. So, a book or magazine will help them pass the time through reading. Make sure that you buy them something that fits their interests and a book they've never read before. Try looking for magazines that have tons of good readings for cancer patients and survivors.
Tote Bag
Give your friends a tote bag containing all that they need during travel going to the hospital. You may include a travel toothbrush, toothpaste, mouthwash, and hand lotions to help aid any taste the chemotherapy may give them.
Send a Card or Note
It gives our friends comfort when they know someone is there for them. To send positive vibes and messages will cheer their feeling-low days. A great way to send cards is to put pieces of paper containing letters in a jar so that your friend can pull one off each day. Put inspiring messages and decorate your jar to make it appealing to the eye.
Streaming Video Service Subscription
If your friend is a movie person, then this gift idea is a click. A streaming video service subscription like Netflix can give them good entertainment during treatment sessions. You can also share reviews on movies you both watched. It's a great topic when our friends don't want to talk about their illness.
Offer Your Help
Gifts don't always need to be material. You can lend your friend a hand by picking up their laundry or dry cleaning, doing their small house chores, cooking for them, walking their dog, etc. Your time and service are more than enough to help them lessen their worries. You may also want to organize a sign-up sheet for your friend's neighbors and colleagues regarding the dropping off of meals, laundry services, or when they have appointments for therapy.
Christmas Gifts for Cancer Patients
Now that Christmas is around the corner, what better way to give a gift for a cancer patient than having it prepared for holidays? Check out our gift ideas for a cancer patient below:
Blanket
Christmas brings us cold weather, and hospitals are often air-conditioned. So, a blanket is the first option for cancer patients to comfort and warm their bodies during this season. Consider buying them a blanket made up of comfortable and soft fabrics. You can also choose a blanket with inspirational quotes such as: "You've got this!"
Gift Cards
Give them a treat to their favorite restaurants, car services, and meal deliveries. Gift cards for their favorite soundtracks, apps, movies, and audiobooks like iTunes are also a great idea! A sports event of mobile games premium cards is one of the top card gifts for male cancer patients.
Mobile Devices
Convenient mobile devices such as iPad or tablets can be used to catch up on emails or work, stream videos on YouTube, chat, and video call with their friends and families during therapies.
Headphones
It's a lovely gift to give our patients a "me-time" while resting or during therapy sessions by listening to their favorite soundtracks or watching their favorite game shows and TV series. A pair of headphones is also helpful if our cancer patients don't want to be disturbed or disturb others.
Journals
An excellent cancer support idea is to give the patient an outlet to write down their feelings, questions for their nurses and doctors, or stories of survival. They can also use it to track their appointment schedules and take down the doctor's prescriptions and recommendations. Try buying a journal that is handy for the cancer patient and partner it with colored pens.
Let Us Start Taking Care of You
Gifts for Chemo Patients
There are many things that chemo patients might need during their treatment process, but they don't have the time and energy to acquire them. We've listed some of the things they can use to help aid their pain and be more comfortable.
Essential Oils
Patients undergoing cancer treatment use essential oils as a complementary therapy. It supports and manages some side effects of therapies such as pain, nausea, and vomiting. It has physical benefits as well that can lighten the mood, de-stress, make them calm. Since they are affordable and naturally made from extracts of flowers, leaves, roots, fruits, and seeds, it's a good gift for someone going through chemo and radiation therapies.
Here are some of the popular essential oils you may choose from:
Lavender
Eucalyptus
Peppermint
Lemon
Ginger
Jasmine
Frankincense
Silk Eye Mask and Ear Plugs
These gifts for cancer patients undergoing chemo will help when they take their naps during sessions or have quality sleeping time without any light and noise interference. An eye mask made of silk is more comfortable to use for a more extended period than masks made of other materials.
Lounge Wear
Some patients may extend their stay in the hospital, so a great gift for a friend with cancer will be loungewear such as pajamas. Consider their situations and other limitations before picking the clothes. Some patients may have difficulty putting buttons or even raising their arms, so consider buying easy-to-wear clothes.
Insulated Water Bottle
Keep the patient hydrated all the time during chemotherapy by bringing a safe and durable water bottle. You may pick an insulated water bottle to keep the water cold or hot for an extended time. Try looking for designs that match their favorite color or sports game to make it even more personal.
Socks or Slippers
Keep their feet warm by giving them pairs of socks and slippers. When choosing socks, a fuzzy one with non-slip treads is always the best choice. Although we rarely give slippers as presents, they make a good match with comfy socks. Also, try to look for their preferred slipper brands. With socks and slippers, patients can remain calm and warm even during their stay in hospitals.
Port Pillow
A port pillow is always helpful for our patients to protect the port inserted under their skin from becoming irritated. This gift is often available in hospital shops or online markets.
There are several cancer gifts that we can give them during holidays or therapy sessions. Just know that before you buy anything, think of a gift first that the patient can use. Something that eases their pain, boredom, and most significantly, makes them happy and helps them forget their situations for a moment.
All American Hospice: A Partner for Life
We know it's hard to have friends or family members diagnosed with cancer. We understand, and we care for them as much as you do. With All American Hospice, we provide caring support for cancer patients with consultations. We provide health care at your home or to any nursing and residential care facilities. Call us now, and we can be your partner for life.