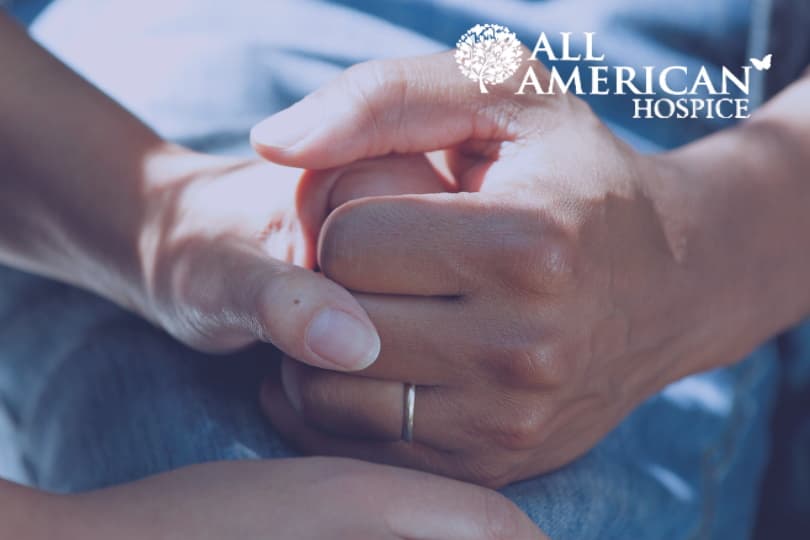 For yourself or a loved one, it's important to know that you've made the right choice when it comes to end-of-life care. To get the greatest possible medical, emotional, and spiritual care for you or a loved one, you need to know as much as possible about the different types of care available. The subject of whether 24-hour nursing care at home is an option for patients and their families while evaluating hospice programs is a common one. This guide to 24/7 hospice care at home can help you learn more and make the best decision for your special situation.
Let Us Start Taking Care of You
What Exactly Is Hospice Care?
People are increasingly opting for hospice care as an option when all else fails. When a person is nearing the end of their life because of a terrible illness, hospice care aims to provide relief and improve the quality of their last days.
There are terrible illnesses that modern-day science will not be able to cure or there will be patients who refuse certain therapies that will get them better. Hospices are meant to be contacted in this kind of situation. Unlike palliative care, hospice does not aim to cure the patient's condition, but rather provides comprehensive comfort care and support for their family. If a doctor feels that a patient has six months or fewer to live if the illness progresses as expected, hospice is administered to that patient.
A patient and their doctor must talk about their alternatives for end-of-life care. It's very uncommon for folks in need of hospice care to wait too long before enlisting its assistance. Perhaps they are too close to death to begin hospice care. 24/7 hospice care at home may not be available to some patients in time for them to benefit fully, or they may not be qualified for it at the appropriate time. Preventing the end of life from being rushed may allow for more time with loved ones and better care.
Where Can I Find Out More About Hospice Care?
If you're looking for hospice care, you don't need a specific location. It can be provided either at the patient's home or in a facility such as a nursing home, hospital, or even a hospice center. Nurses, doctors, social workers, spiritual advisers, and trained volunteers form the core of the hospice care team. As a team, everyone works together to provide medical, emotional, and spiritual support for those who are dying and their caregivers or families.
Every day, throughout the week, a member of the hospice team makes a home visit and is available by phone at all times. Some insurance companies may pay for hospice treatment. Does medicare cover 24-hour hospice care? Check with the person's insurance provider to determine whether they will cover their specific circumstances.
Let Us Start Taking Care of You
Does Hospice Cover 24-Hour Care at Home?
Hospice care is typically provided by an interdisciplinary team of healthcare professionals. Since each patient's needs and preferences are unique, a wide range of health care experts is involved in the management of that patient's care. Although the cancer doctor and/or primary care doctor may also be involved, the hospice doctor or medical director is typically in control of the patient's care.
To help the patient and primary caregiver make decisions about the care that they need, a team of medical professionals and trained volunteers, including aides, clergy, therapists, and social workers, collaborates. The patient's condition will be monitored regularly, and family and care team meetings will be held to ensure that all of the patient's requirements are being met. Hospice care aims to reduce symptoms while also providing emotional, spiritual, and social support.
Hospice nurses visit patients in their homes regularly and are always available by phone any time of the day, including holidays, for those receiving 24-hour in-home nursing care.
When a patient's requirements and insurance coverage dictate it, other members of the hospice team may also be called upon to visit. Does insurance or Medicare cover 24-hour in-home hospice care? This is an important question to ask your provider. Does the hospice provide around-the-clock care, or are alternatives necessary for patients receiving care in settings other than their own homes?
You won't have to worry about mistreatment, as hospice workers are some of the kindest there are. They have excellent interpersonal skills, are good listeners, and are eager to provide a hand to families when a loved one nears the end of his or her illness. To cope with the high emotional demands of their work, funeral directors and palliative care providers receive specialized training and continuing assistance.
Who Makes the Decision on the Level of Care?
To be eligible for hospice care, your doctor must say that you are unlikely to recover from an illness and that you are unlikely to live longer than six months. A hospice doctor must certify that the additional level of care is essential for the patient to be eligible for either ongoing care or a higher level of care.
Reach Out to All American Hospice
The families of individuals who received hospice care were happier with their loved one's end-of-life treatment than those who did not receive hospice care. As a result, hospice patients are more likely to have their pain under control and less likely to be subjected to unnecessary testing or prescribed medications.
If a patient's symptoms worsen or become more difficult to manage, such as pain, nausea, or confusion, All American Hospice will continue to assist the patient in remaining in the location they have chosen as their home. We provide regulated shifts of continuous care at the patient's bedside if the patient's symptoms worsen, avoiding the need for hospitalization. So don't hesitate to reach out.