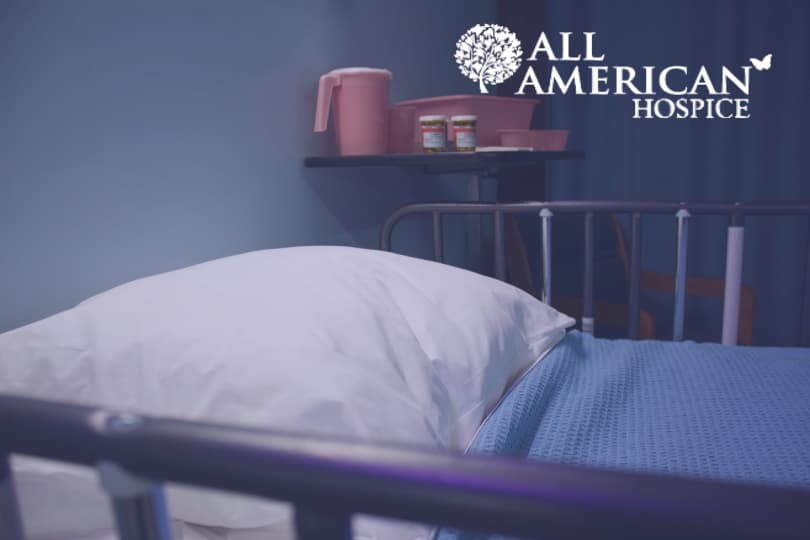 Is Hospice Care Only for Terminally Ill Patients?
Hospice care is reserved for patients who have six months or fewer to live, given the natural progression of their illnesses. If you're dreading the thought that hospice is only for end-of-life circumstances or that hospice is for dying patients only, it's important to understand that hospice care is recommended when all treatment options are considered no longer effective.
For patients diagnosed with terminal illnesses and six months or less to live, the priority shifts to ensuring the best quality of life possible, as this is the best care for terminally ill patients.
For a patient to qualify for hospice care, they must meet the hospice eligibility requirements as established by the U.S. Centers for Medicare & Medicaid Services. This mainly entails that the patient has been diagnosed with a life-threatening illness with a prognosis of six months or less if the illness progresses normally.
Apart from a certified terminal illness with six months or less life expectancy, there are disease-specific requirements for hospice care.
Contact Us for a Free Consultation
Hospice Eligibility Checklist
As a rule of thumb, you should check for the following signs to help determine whether you should be seeking a terminal illness diagnosis and hospice care for your loved one.
Increased frequency of hospital visits over the previous six months
Continuous weight loss (after considering edema weight)
Increasing prevalence of weakness and tiredness
A sharp decline in mental, cognitive, and functional capacity, especially relating to activities of daily living like eating, bathing, dressing, toileting, transferring/walking, and continence.
Recurring infections
Breakdown of the skin
Deteriorating health due to a specific decline in condition
In essence, you can't go to hospice if you aren't dying; palliative care options are more appropriate if a patient is not yet qualified for hospice and is still undergoing curative therapy. Palliative care solutions collaborate with the patient's physician to give more frequent home visits.
Disease-Specific Hospice Eligibility Requirements
Cancer Diagnoses
Diseases with metastases upon presentation, OR
Progression from an earlier stage to metastates with

Ongoing deterioration despite therapy
Patient refusal of additional disease-directed therapy
NOTE: Some cancers with poor prognoses may be eligible for hospice care despite not meeting other requirements
Dementia Due to Alzheimer Disease
If a patient meets ALL of the following criteria, they will be deemed to be in the terminal stage of dementia:
Stage 7 or beyond according to the Functional Assessment Staging Scale
Unable to walk, dress, and bathe without assistance
Urinary and fecal incontinence (intermittent or constant)
No consistently meaningful verbal communication (stereotypical phrases only or the ability to speak is limited to 6 or fewer intelligible words)
At least 1 medical complication within the past 12 months:

Aspiration pneumonia
Pyelonephritis
Septicemia
Stage 3 to 4 decubitus ulcers
Recurrent fever after antibiotics
Inability to maintain sufficient fluid and calorie intake
Let Us Start Taking Care of You
Heart Disease
At the time of initial certification for hospice, the patient has:

Been optimally treated for heart disease, or
Is not a candidate for surgical procedures, or
Declined those procedures

Patients with congestive heart failure or angina should meet the criteria for the New York Heart Association (NYHA) Class IV.
HIV
CD4 count less than 25 cells per microliter or persistent (2 or more assays at least 1 month apart) viral load greater than 100,000 copies per milliliter, plus 1 of the following:

Central nervous system (CNS) lymphoma, untreated or persistent despite treatment
Loss of at least 10% lean body mass
Mycobacterium Avium Complex (MAC) bacteremia, untreated, unresponsive to treatment, or treatment refused
Progressive multifocal leukoencephalopathy
Systemic lymphoma, with advanced HIV disease and partial response to chemotherapy
Visceral Kaposi sarcoma, unresponsive to therapy
Kidney failure in the absence of dialysis
Cryptosporidium infection
Toxoplasmosis, unresponsive to therapy
For a full list of the disease-specific requirements for liver, pulmonary, and kidney disease, stroke, and ALS, see here.
What Are the Advantages of Getting Hospice Treatment Early?
Patients admitted early enjoy the full benefits of hospice care as soon as they are admitted to hospice. Death is very usually imminent when a patient qualifies for hospice. So, you can reduce hospitalizations and supplement the care of your loved ones by reaching out to our team of hospice care specialists.
All American Hospice helps prevent exhaustion on the part of the patient as well as their family, thereby increasing the patient's and family's quality of life. With the help of professional caregivers, terminally ill loved ones will have a greater opportunity to move through the stages of grief and come to terms with the end of life. So while it can very much feel that hospice does mean the end, opting for the right choice early shouldn't be seen as giving up, but rather the first step towards peace and acceptance.