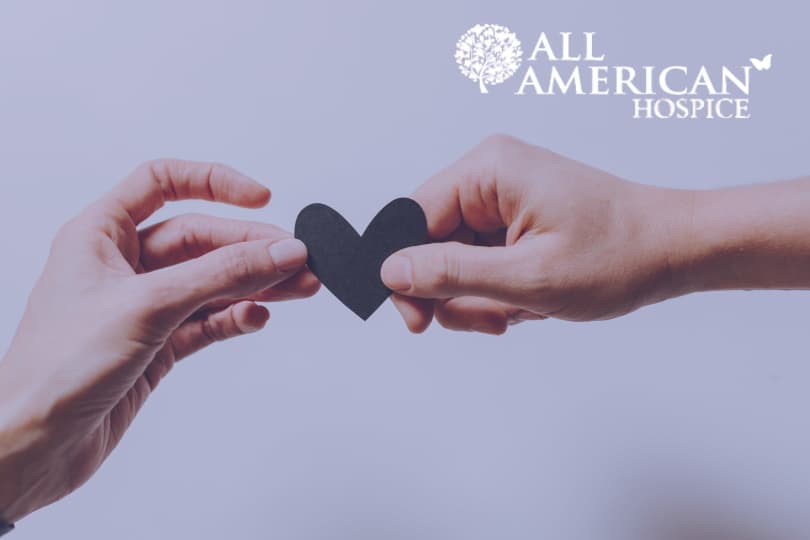 What Is Continuous Care?
When a patient is in a hospice care crisis, round-the-clock, continuous care is provided at the patient's home for a short time. Continuous care is one of the four forms of hospice care covered by the Medicare Hospice Benefit. Continuous hospice care respects a patient's desire to stay at home by delivering the required specialists and treatments to manage patients' symptoms and resolve the crisis at their homes.
The purpose of continuous home care is to achieve palliation and management of acute medical symptoms. Continuous home care is only furnished during brief periods of crisis.
Contact Us for a Free Consultation
When Is Hospice Continuous Care Necessary?
The continuous care Center for Medicare and Medicaid (CMS) Services regulations state that hospices may only provide this kind of care if it is required to keep a person at home. It must be a period of crisis — a time when a patient requires constant care, primarily nursing care, to relieve or manage acute medical symptoms.
As per the National Hospice and Palliative Care Organization's definition, continuous care includes predominately nursing care, covered for at least 8 hours and up to 24 hours, beginning and ending at midnight. Either homemakers or hospice level of care services (or both) may be covered on a 24-hour continuous basis during periods of crisis, but the care must be predominantly nursing care.
Who Qualifies for Continuous Home Care?
Hospices can give this form of care at the patient's own home or in a long-term care facility. In a moment of crisis, continuous hospice care is meant to ease uncontrollable symptoms swiftly.
These uncontrollable signs and symptoms include:
Intense pain
Bleeding
Acute respiratory difficulty
Nausea and vomiting that won't stop
Restlessness at the end of life
The CMS standards state that if a hospice patient is actively failing, but their symptoms are under control, they do not qualify for ongoing hospice treatment. Continuous care for hospice patients is also unavailable for patients in an inpatient hospice unit, a hospital, or a skilled nursing facility.

Let Us Start Taking Care of You
When Is Continuous Home Care Inappropriate?
According to the CMS, continuous home care may be provided only during a crisis to manage pain and symptoms. Continuous home care is NOT appropriate:
For a patient who is imminently dying with no acute skilled pain or symptom management needs
For caregiver failure with no immediate need for professional pain or symptom treatment
When continuous home care is not intended to be used as respite care
In the absence of a necessity for professional assistance, for safety concerns (for example, falls, roaming, etc.)
As an alternative to hiring professional caretakers or being placed in a different care setting
With the preceding in mind, if a patient's caregiver has been providing a competent level of care for the patient and the caregiver is unwilling or unable to continue providing care, a period of crisis may ensue since the patient may require a nurse's abilities to replace the caregiver's services.
Where Can Continuous Home Care Be Provided?
CHC can be delivered at the patient's residence, for example:
A private residence
An Assisted Living Facility
A long-term care facility or non-skilled nursing facility (if the patient is not receiving a skilled level of care, i.e., Medicare Part A skilled benefit)

Keep in mind how nursing homes are certified in your state since this can affect where the care codes on the hospice claim form are located.
Where Can't Continuous Home Care be Provided?
CHC MAY NOT be provided in an:
Acute care hospital
Skilled Nursing Facility (SNF) (where the patient is receiving skilled care)
Inpatient hospice facility
Contact All American Hospice right away if you believe your loved one is experiencing a period of crisis and is in immediate need of continuous home care.
If caught early, liver cancer can be cured, but in order to do that, there has to be greater awareness among the public about the disease, its symptoms, and its possible treatments. Knowledge is power, and it gives people the opportunity to help each other out by catching the warning signs. It is only through community and shared understanding that we will get over this hump.
That said, once you notice the signs, you will have to convince people, and even yourself, to get diagnosed so that treatment can begin. That is why it's so very important to book an appointment with your primary care physician as soon as possible. And here, at All American Hospice, we would love to provide you or your loved one with compassionate care and support. Our expert caregivers are well versed in cancer symptoms and are here to do whatever they can to make you more comfortable. Reach out today to learn more.