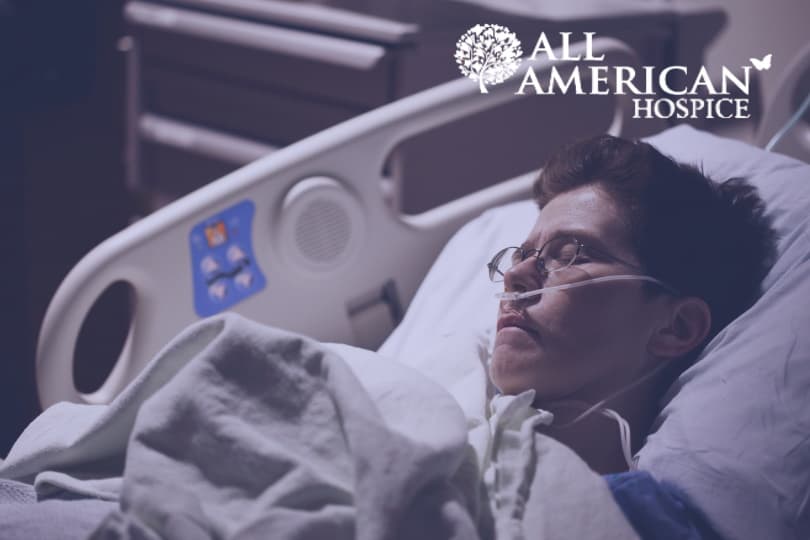 Since the Medicare Hospice benefit was introduced in 1982, more and more people have been turning to hospice for end-of-life care. In the terminal stages of a life-limiting illness, hospice care aims to help patients and their families improve their quality of life and alleviate the stress of caring for them. Compassionate treatment that addresses the whole person, not just the symptoms, is available to patients afflicted by terminal illnesses.
As soon as a loved one is put on hospice care, you might question how long they have left to live. To help you understand this, we have compiled some key details in this article.
How Long Do People Live on Hospice?
A tough question to answer because the circumstances vary widely from case to case. Considering that this type of care will continue until the patient dies, it's difficult to estimate how long a person can be on hospice. However, for clarity, statistics are available to aid in the explanation of the situation.
Patients at the hospice are expected to remain there for an extended period. However, just 12 to 15% of patients may expect to live for six months or more, and nearly half die within three weeks. Patients under the age of 65 have a higher chance of surviving longer, whereas those referred to hospice care immediately from a long-term hospital stay had a mortality rate of 95% within the first six months of their stay.
In terms of mortality rates, men are somewhat more likely than women to die within six months at 88.4% compared to 85.1%. A patient's reason for entering hospice also matters; individuals with dementia or a stroke had a lower overall mortality rate in hospice than patients with other ailments.
How Long Can Someone Be on Hospice?
Can you be on hospice for years? Yes, one of the most common misconceptions about hospice care is that it is only undertaken in the terminal stages of a patient's life. Although some patients may wait until the very last minute before seeking the assistance of a hospice, this form of care can benefit patients for several months or even years.

Let Us Start Taking Care of You
How Long Is Hospice Care Provided?
How long hospice care is needed is dependent on the patient's diagnosis. However, the maximum length of eligibility is six months. Most hospice patients don't enroll until they're close to death, expecting they will not survive more than six months. However, a significant number of patients live past this stage, at which point they may be eligible for additional hospice care or may be discharged from the hospital.
The longer a loved one is in hospice care, the more time they have to relish the precious moments they have left. Several families have also informed the Center for Medicare and Medicaid Services that they wished their loved one had entered hospice care earlier.
What Is the Average Length of Stay at a Hospice?
According to a survey by Trella Health, the average time on hospice is 78 days up from the 74 days in 2018. Because many people's time in hospice is limited, this is considered good news for patients.
How to Qualify for Hospice Care
To be eligible for hospice care, a patient must meet the standards set by the Centers for Medicare and Medicaid Services in the United States of America. If two doctors agree that you have a low chance of surviving the past six months and have health insurance like Medicare, Medicaid, or private insurance, you are qualified for hospice treatment. Medicare also covers Pre-election examination and counseling services.
What to Expect in the Final Dys and Weeks of Hospice Care?
The final days and weeks of life for a hospice patient are marked by physical changes and emotional and spiritual ones. Here are a few bodily changes that can suggest that the end of life is close so that you know what to watch for:

The skin may turn discolored or feel cold to the touch
Mental perplexity
Sleeping too much
Incontinence
Breathing patterns alter
Is It Possible for Hospice Patients to Be Discharged?
Yes, you may be surprised to find that hospice patients are routinely discharged. Treatment can be restarted if the patient's condition improves. Hospice care is only available to patients who have been given less than six months to live, so if their prognosis improves, they will be ineligible.
The following are several causes for hospice discharge:

The patient's symptoms improve and become non-terminal.
The patient has decided to forego hospice treatment.
The patient leaves the hospice's service area or transfers to a different hospice facility.
The hospice has decided to discharge the patient because of disruptive, abusive, or uncooperative behavior that has interfered with the hospice operating efficiently.
When patients leave hospice, they may return to a nursing home or long-term care facility or return to their own homes. Make a list of all the medical services your loved one will require before they are released so that you are prepared.
If your loved one is nearing the end of their life or if you have any other concerns, don't hesitate to get in touch with us to set up a consultation. At All American Hospice, we are dedicated to providing the care and comfort they deserve.